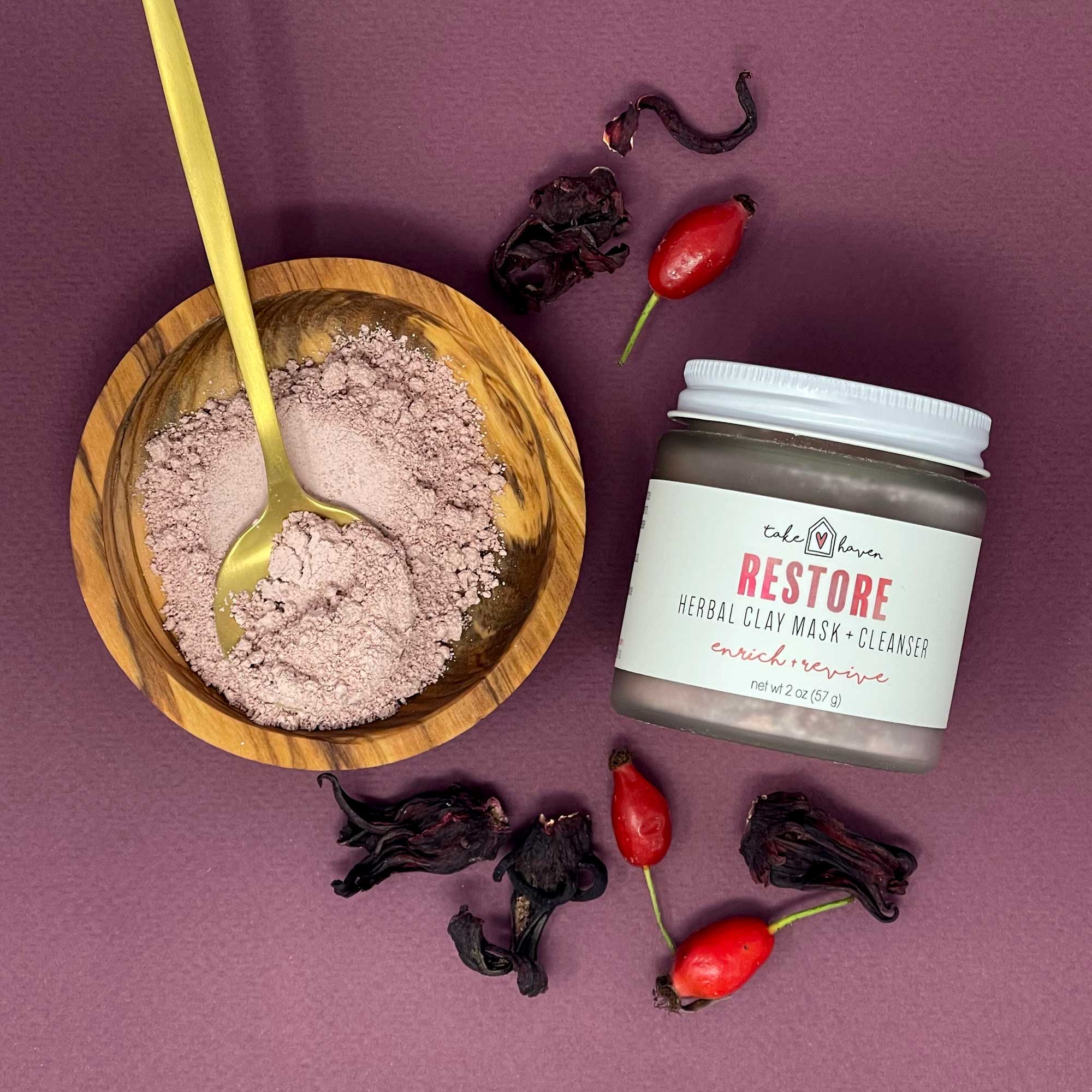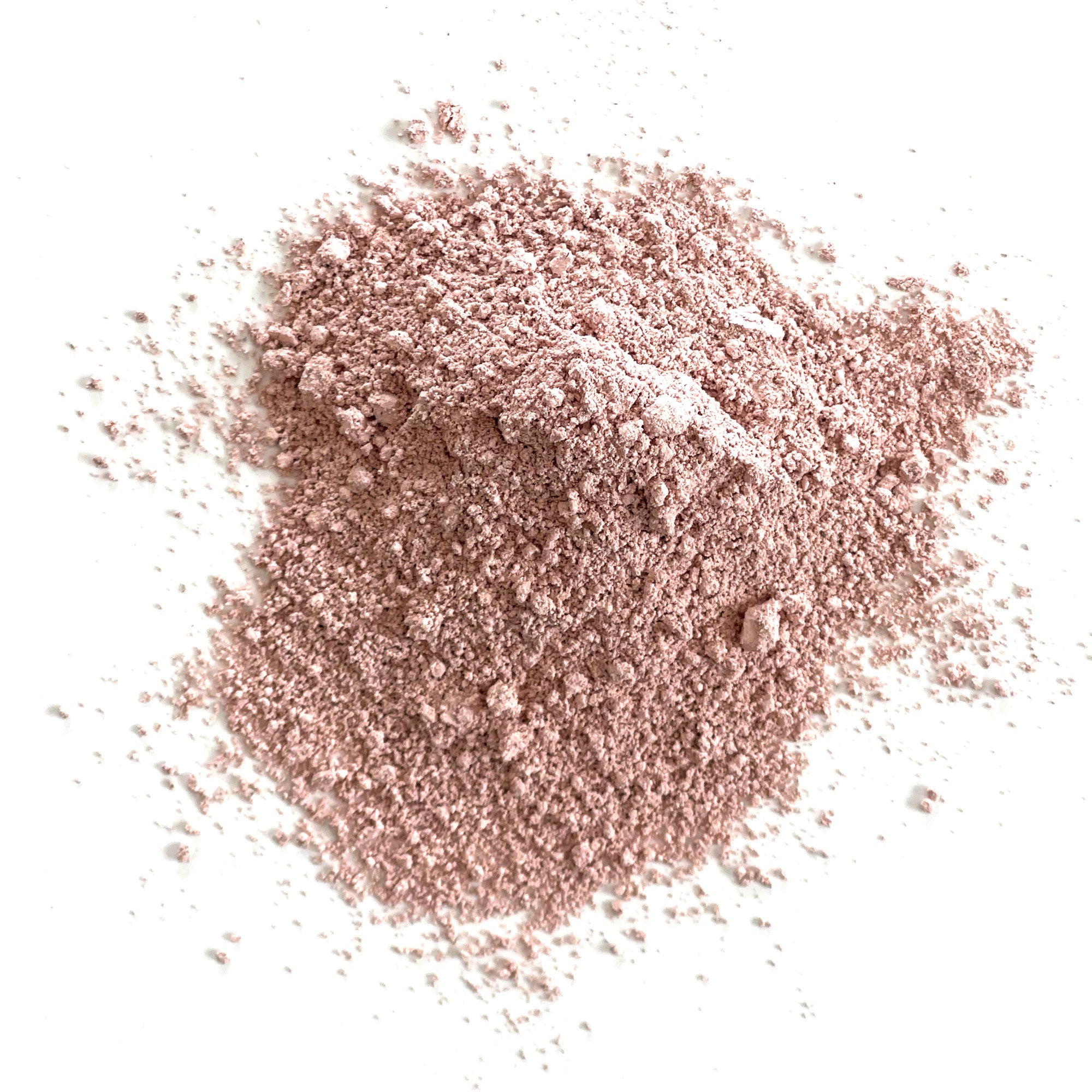 Restore Herbal Clay Cleanser + Mask
Elevate your skincare ritual with Restore – a strategically formulated dual-purpose powdered herbal cleanser and mask designed for those concerned with aging or mature skin. Rooted in Ayurvedic science and Western herbalism, Restore combines the velvety touch of french pink clay, revered for its skin-firming properties with coconut milk's hydrating benefits, which adds softness and suppleness to skin. Hibiscus, often touted as natural Botox, targets fine lines and boosts elasticity, while Amla, a cherished Ayurvedic herb, is antioxidant-rich and boosts the skin's radiance. Rosehip, high in Vitamin C is an antioxidant powerhouse that offers rejuvenation and combats signs of aging.
Use Restore as a revitalizing mask or gentle daily cleanser! Its' plant-powered ingredients are alive with energy, known to support aging and mature skin, support the dermal microbiome, and help maintain the skin's natural pH levels.
As a gentle daily cleanser, mix a teaspoon or more of powder with some water to make a light paste. Apply to damp skin and massage in an upward, circular motion. Rinse with warm water and pat dry.
As a restorative mask, mix a tablespoon or more of powder with your choice of witch hazel, aloe vera, honey, water, hydrosol, or yogurt to make a thick paste. Apply to clean skin, let dry, and rinse off with warm water. Pat dry.  
Follow with Renew, our herbally-infused face oil designed to support aging skin, boost collagen production, reduce fine lines, hydrate, and provide suppleness.
Ingredients: French Pink Clay, Coconut Milk, Hibiscus, Rosehip and Amla.
Cruelty Free – Leaping Bunny Certified.