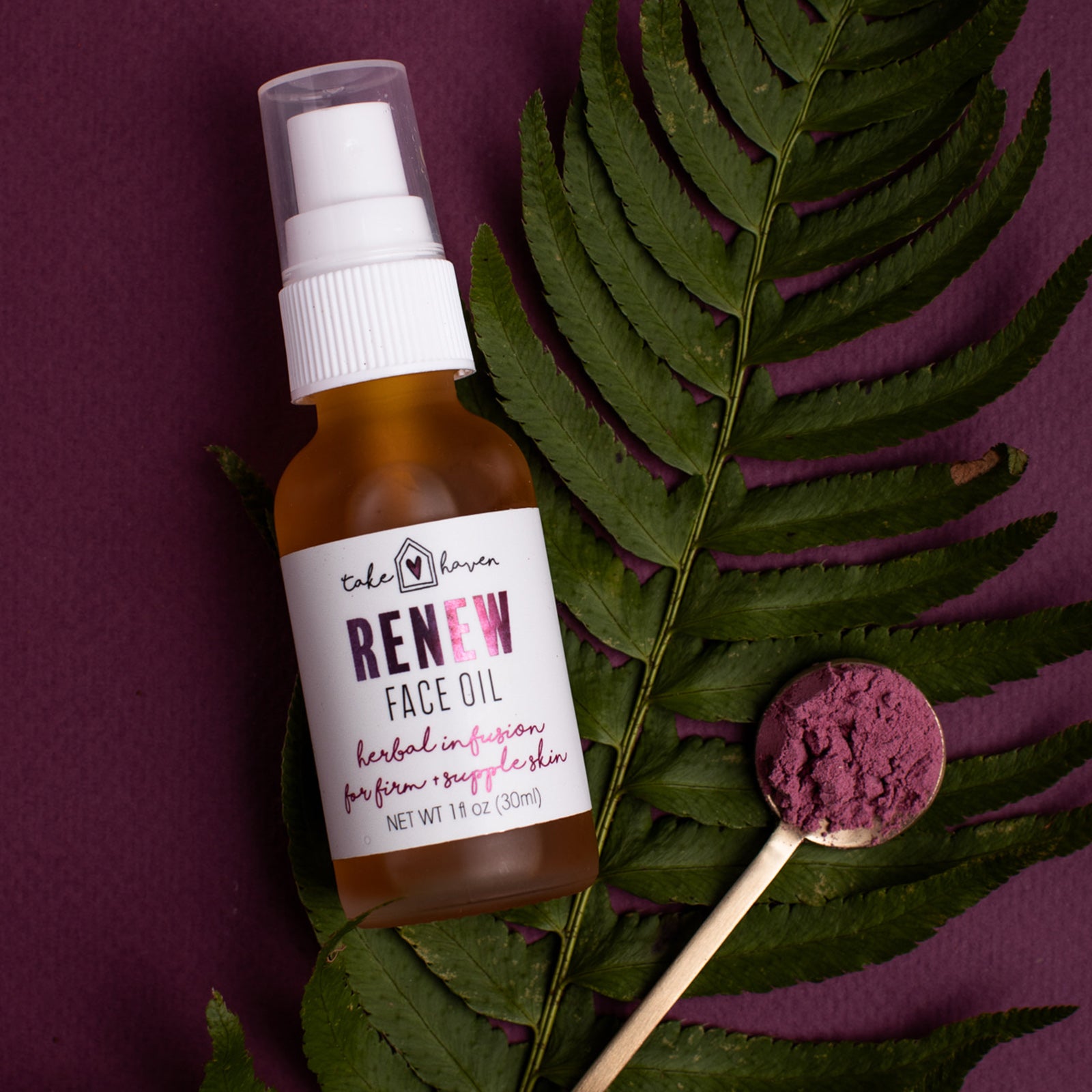 Renew is formulated with cold pressed, organic oils infused with select botanicals and steam distilled, therapeutic-grade essential oils known to support aging skin, boost collagen production, reduce fine lines, hydrate and provide suppleness. Ideal for aging and mature skin.
We use the highest quality botanicals and organic oils to deliver dermal nutrients and healthy fatty acids to your skin.
Ingredients: Organic Moringa Oil, Organic Pomegranate Seed Oil, Sea Buckthorn Oil, and Organic Safflower Oil Infused with Acai, Hibiscus, Amla, and Ginger; Helichrysum, Ylang Ylang, and Sustainable Australian Sandalwood Essential Oils.
We recommend using Renew after cleansing your face and neck. Simply apply the desired amount to your skin and massage in. Can be used morning and night.