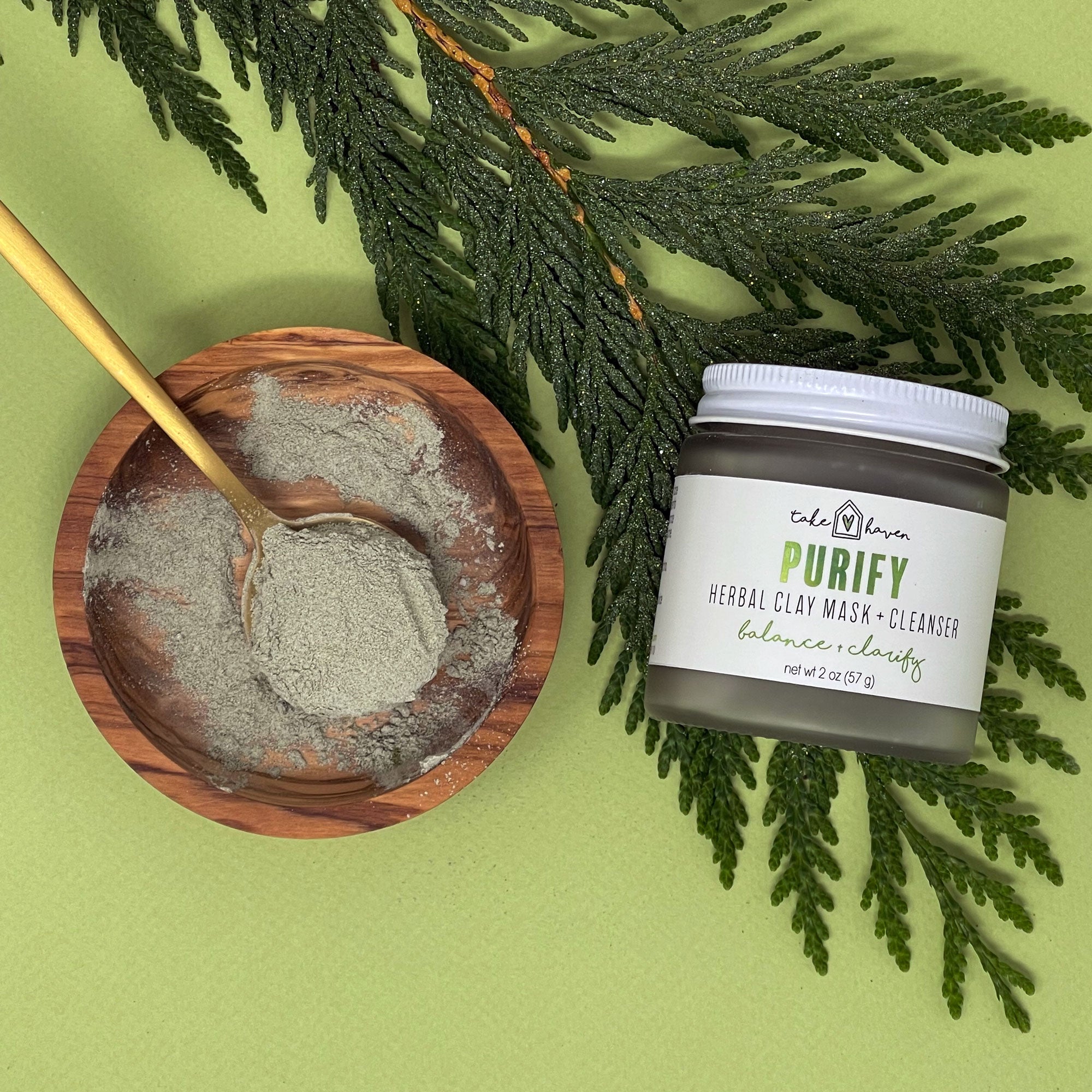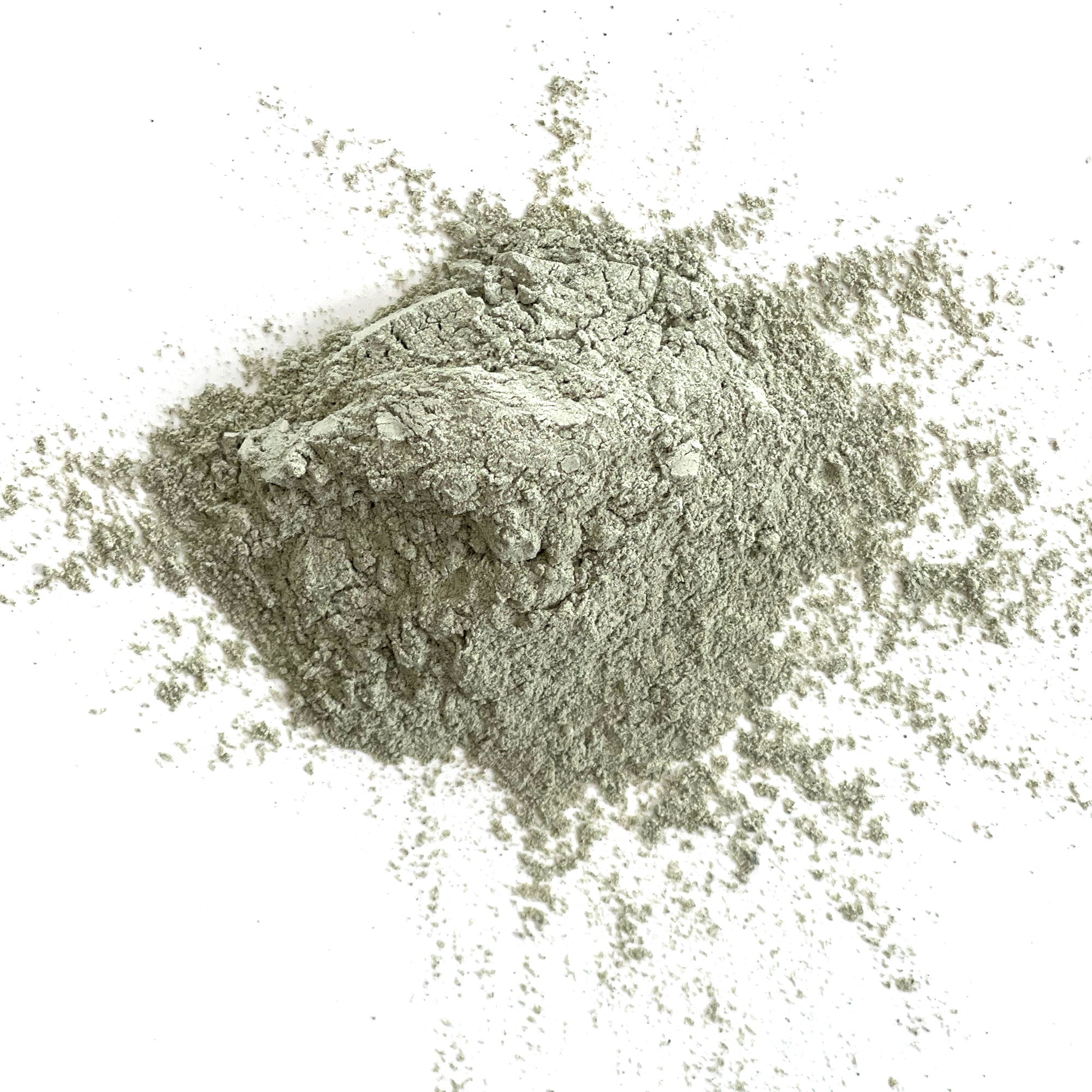 Purify Herbal Clay Mask + Cleanser
Tap into nature's alchemy with Purify – a strategically formulated dual-purpose powdered herbal cleanser and mask designed for those looking to clarify, balance, and refine their complexion. Rooted in Ayurvedic science and Western herbalism, Purify combines French Green Clay known to extract impurities, reduce excess sebum, and minimize pores, with the gentle exfoliating properties of rice powder, celebrated for centuries and known to reveal brighter, smoother skin. Spirulina, matcha and moringa combine to offer anti-inflammatory and antibacterial benefits, combat environmental stressors, and replenish the skin with essential vitamins and minerals, all to support its natural defenses against breakouts and blackheads.
Use Purify as a clarifying mask or gentle daily cleanser! Its' plant-powered ingredients are alive with energy, known to support acne-prone or excessively oily skin, support the dermal microbiome, and help maintain the skin's natural pH levels.
As a gentle daily cleanser, mix a teaspoon or more of powder with some water to make a light paste. Apply to damp skin and massage in an upward, circular motion. Rinse with warm water and pat dry.
As a purifying mask, mix a tablespoon or more of powder with your choice of witch hazel, aloe vera, honey, water, hydrosol, or yogurt to make a thick paste. Apply to clean skin, let dry and rinse off with warm water. Pat dry.  
Follow with Rosehip or Clarity, our herbally-infused face oil designed for anyone looking for a clear and bright complexion.
Ingredients: French Green Clay, Spirulina, Matcha, Moringa, and Rice Powder.
Cruelty Free – Leaping Bunny Certified.