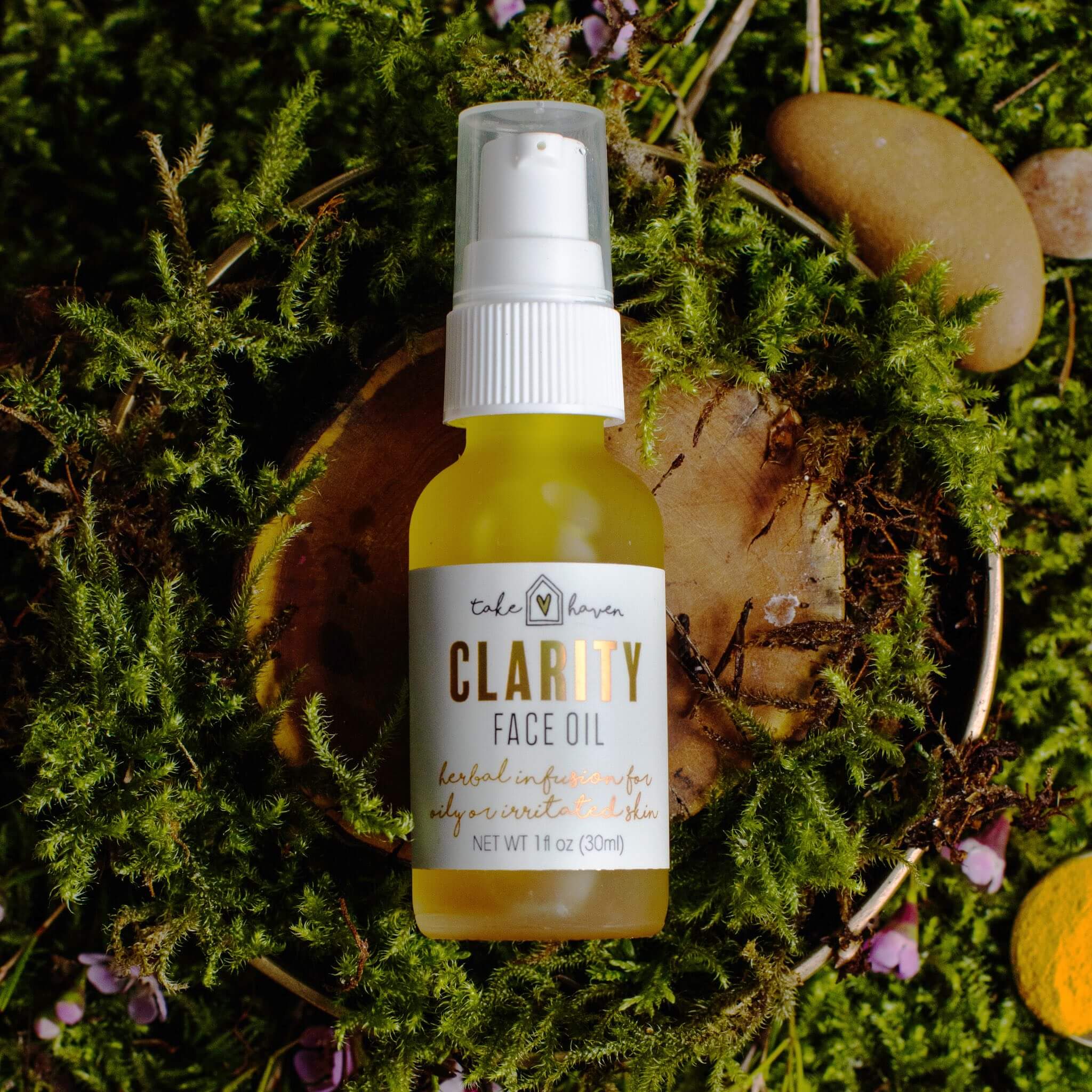 Clarity is great for anyone looking for a clear and bright complexion. Formulated with specialty cold-pressed organic oils, select botanicals and steam-distilled therapeutic grade essential oils, Clarity is designed to support irritated and oily skin. It's luxurious, antioxidant-rich and infused with ingredients known to reduce skin irritation, fight acne and reduce dark spots to promote a clear and even complexion. 
We recommend using Clarity after cleansing your face and neck. Simply apply the desired amount to your skin and massage in. Can be used morning and night.

We use the highest quality botanicals and organic oils to deliver dermal nutrients and healthy fatty acids to your skin.
Ingredients: Organic Rosehip Seed Oil, Organic Jojoba Oil, Organic Unrefined Evening Primrose Oil, and Organic Safflower Oil infused with Saffron, Turmeric, Sandalwood, and Red Raspberry Leaf; Ho Wood, Jasmine, and Grapefruit Seed Essential Oils.