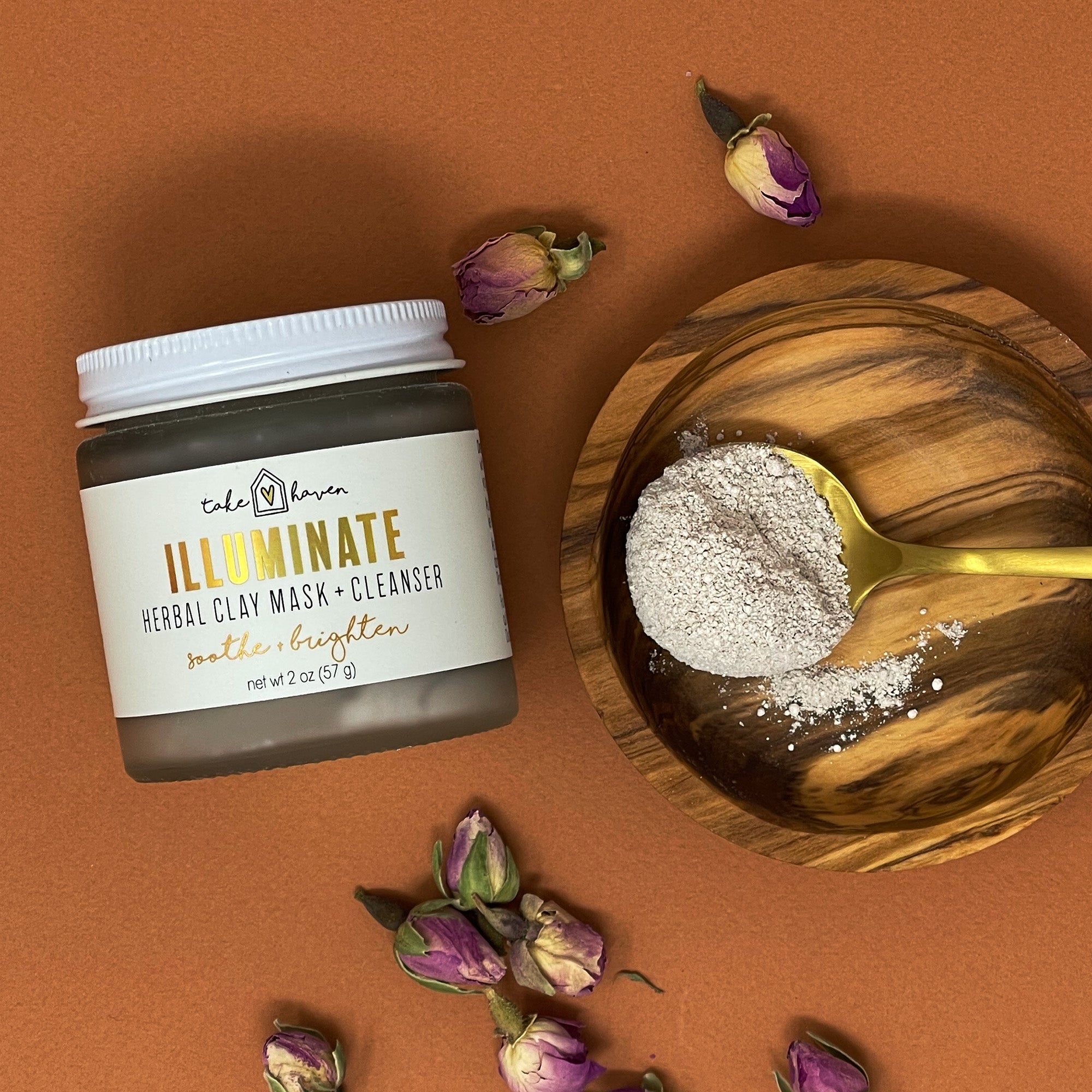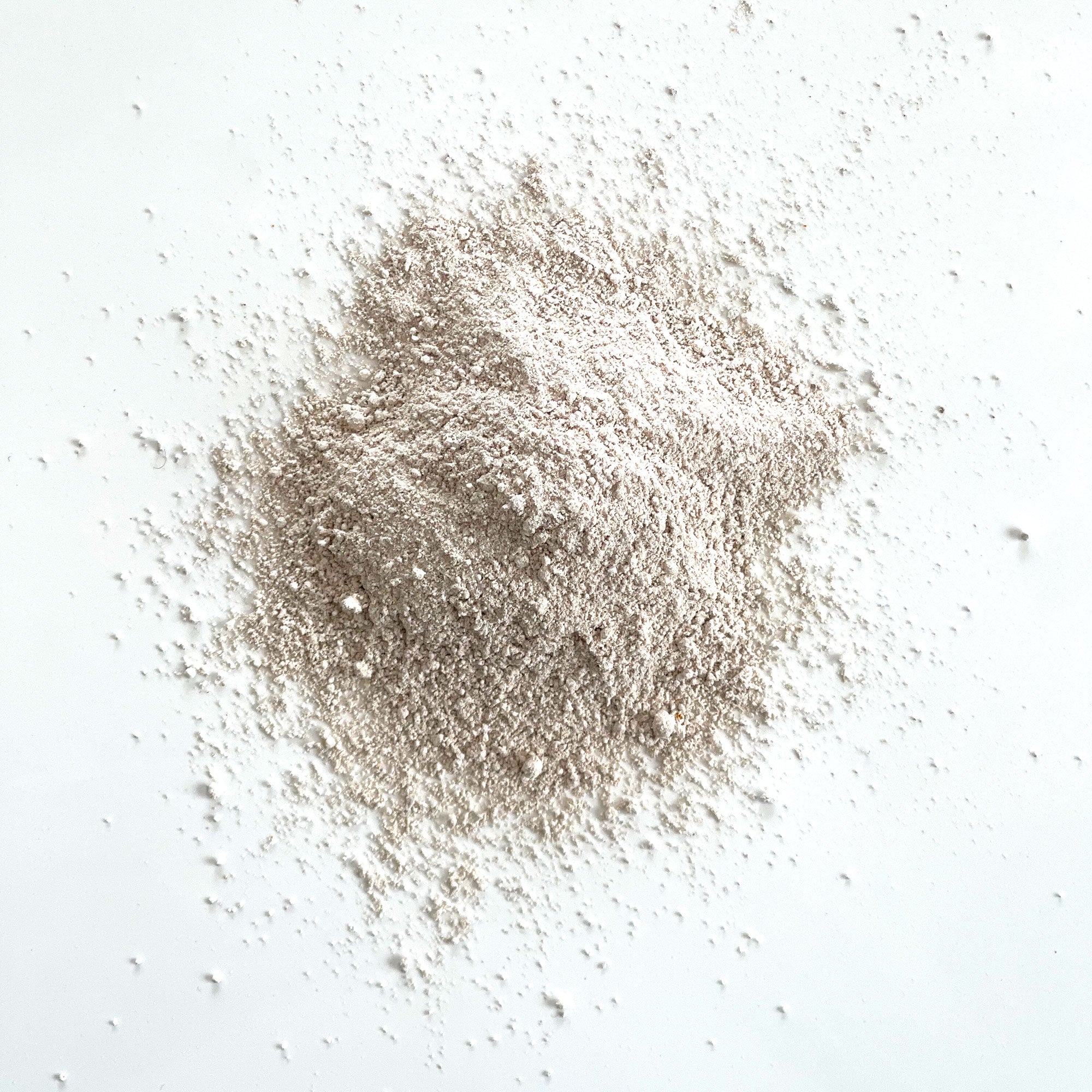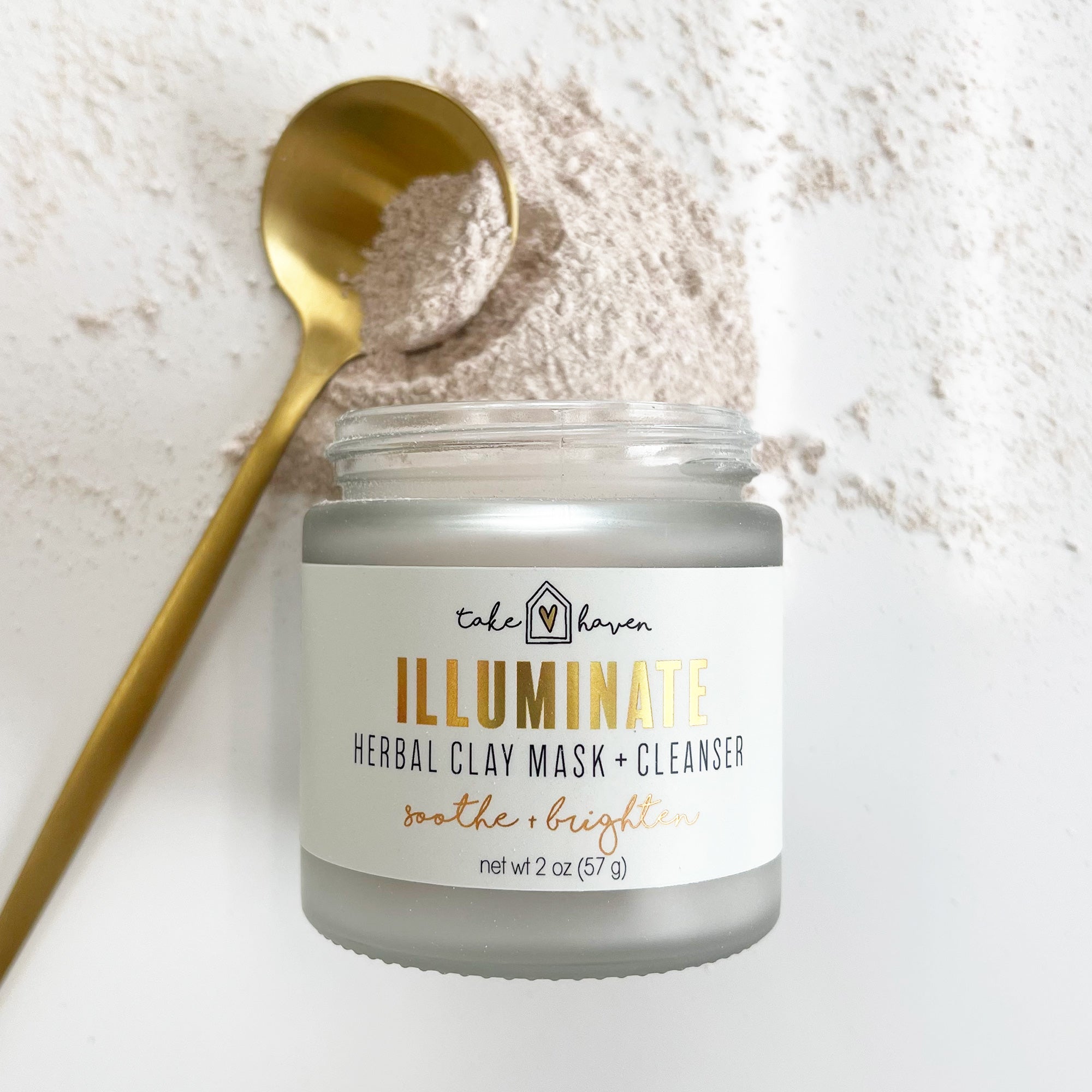 Illuminate Herbal Clay Cleanser + Mask
Harmonize your skin and unveil its radiance with Illuminate – a strategically formulated, dual-purpose powdered herbal cleanser and mask designed for those with sensitive, red, or easily irritated skin. Rooted in Ayurvedic tradition and Western herbalism, Illuminate is a balanced blend of white kaolin clay, arrowroot powder, rose, turmeric, and amla all targeted to soothe, calm, and support sensitive skin types.
Use Illuminate as a nourishing mask or gentle daily cleanser! Its' plant-powered ingredients are alive with energy, known to calm inflammation, support the dermal microbiome and help maintain the skin's natural pH levels.
As a gentle daily cleanser, mix a teaspoon or more of powder with some water to make a light paste. Apply to damp skin and massage in an upward, circular motion. Rinse with warm water and pat dry.
As a calming and clarifying mask, mix a tablespoon or more of powder with your choice of witch hazel, aloe vera, honey, water, hydrosol, or yogurt to make a thick paste. Apply to clean skin, let dry and rinse off with warm water. Pat dry.  
Follow with Clarity, our herbally-infused face oil designed to soothe, hydrate and balance skin that is prone to acne, redness or irritation.
Ingredients: White Kaolin Clay; Arrowroot, Turmeric, Amla, and Rose.
Cruelty Free – Leaping Bunny Certified.