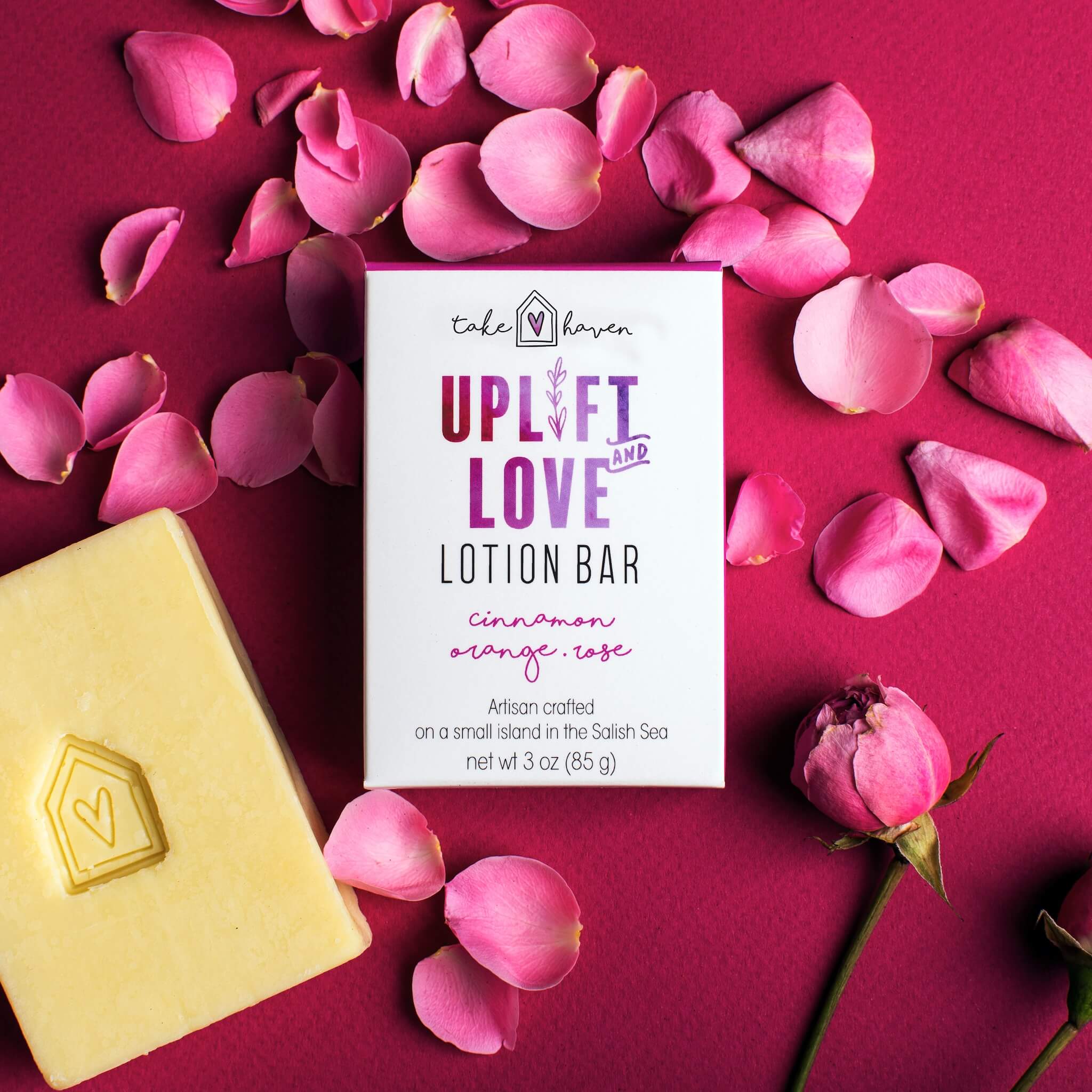 Take Haven lotion bars are a sublime and nourishing way to care for your skin. Our small-batch crafted bars are eco-friendly and soulfully made, capturing the healing properties of nature.
We carefully infuse organic, non-comedogenic oils with herbs and botanicals to create a formula that will deeply nourish your skin on a physical and energetic level. Uplift + Love is designed to offer a warming and soulful self-care experience.
The subtle and natural scents of rose, cinnamon, and orange are gently awakened upon application, creating a soothing sensation. You can easily glide the bar over your skin after bathing or warm it in your palms before application.
Ingredients: Organic safflower, sweet almond, and apricot oils infused with cinnamon, rose petals, orange peel, cold-pressed, unrefined kokum butter, beeswax, and Vitamin E.

Leaping Bunny Certified.