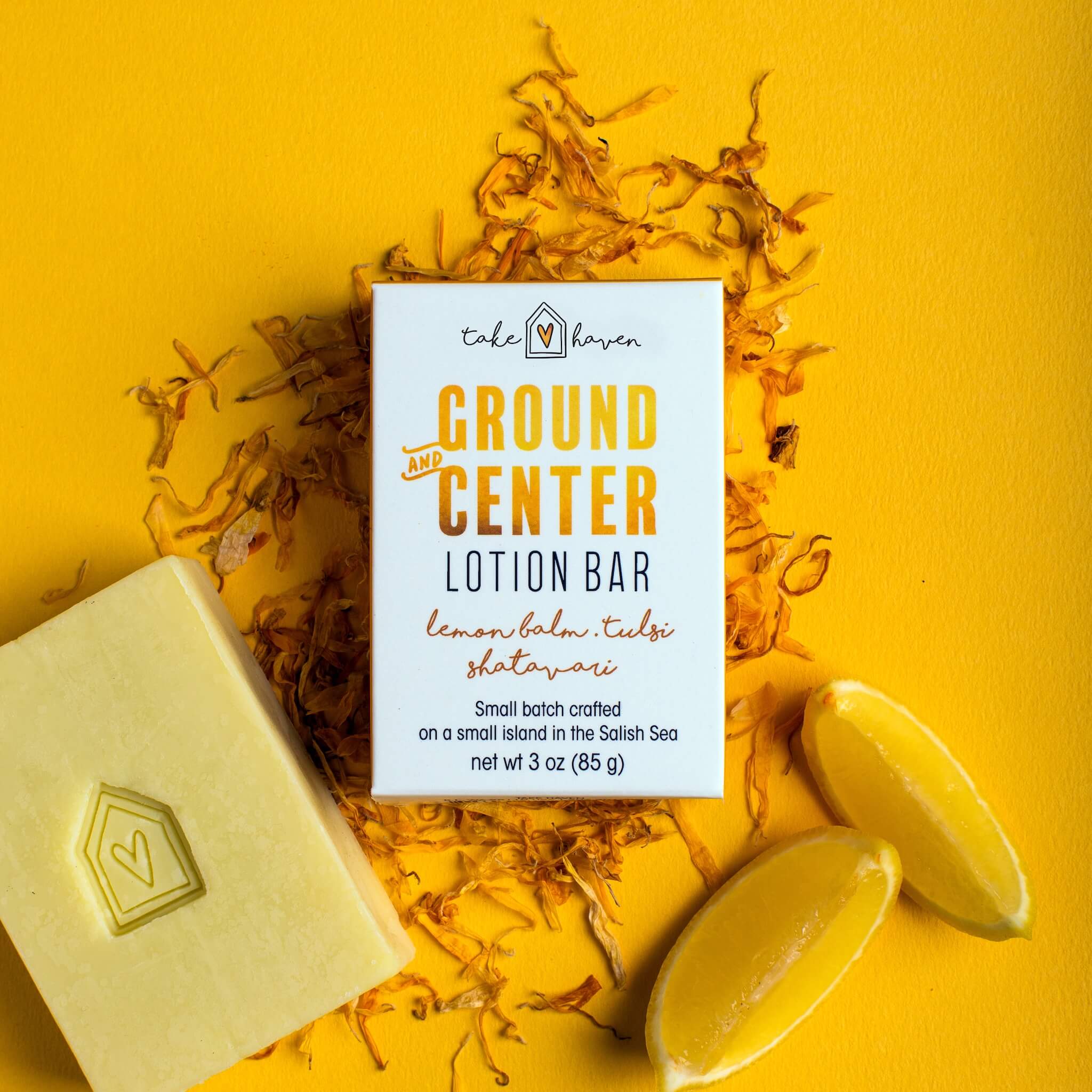 Ground + Center Lotion Bar
Transform your skincare routine with Take Haven lotion bars - a sublime and nourishing way to care for your skin. Our small-batch crafted bars are eco-friendly and soulfully made, capturing the healing properties of nature.
We carefully infuse organic, non-comedogenic oils with herbs and botanicals to create a formula that will deeply nourish your skin on a physical and energetic level. Ground + Center is specially designed with adaptogenic herbs meant to counteract the effects of stress on the body.
The gentle and natural aromatics of tulsi and lemon balm are awakened upon application, providing a subtle and refreshing scent. You can easily glide the bar over your skin after bathing or warm it in your palms before application.
Ingredients: Organic safflower, sweet almond, and apricot oils infused with tulsi, eleuthero, licorice root, shatavari, lemon balm, and oat straw, cold-pressed, unrefined kokum butter, beeswax, and Vitamin E.

Cruelty Free – Leaping Bunny Certified.