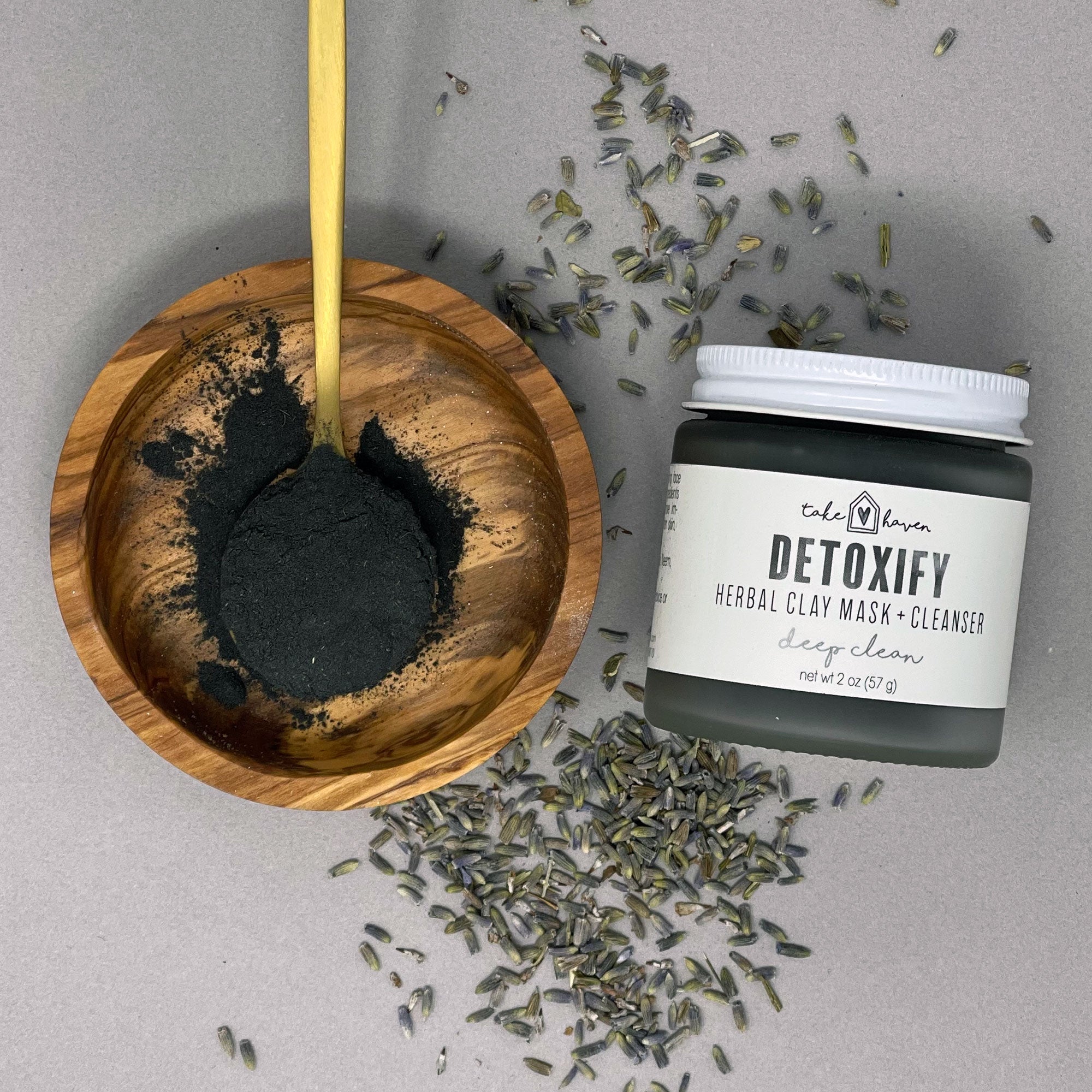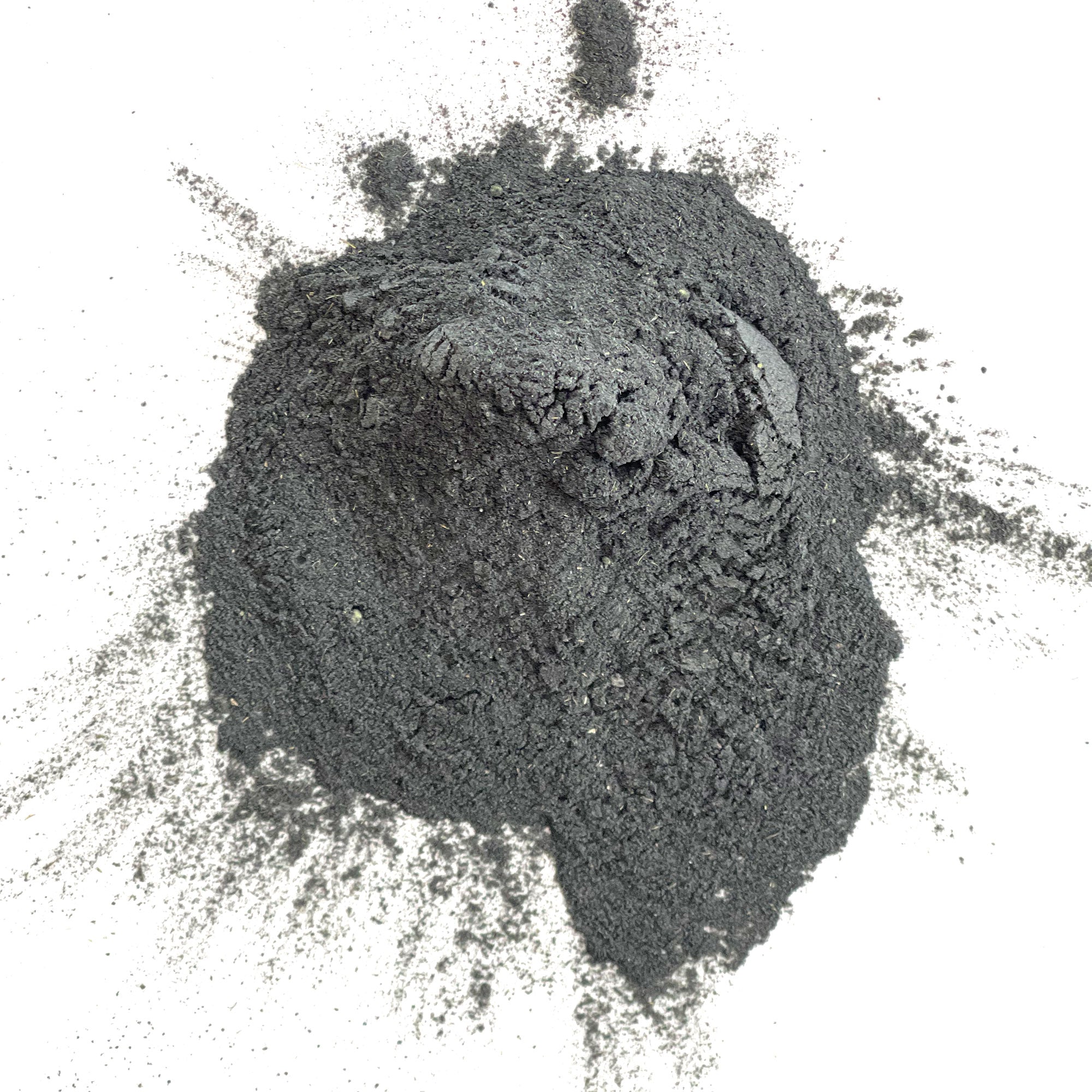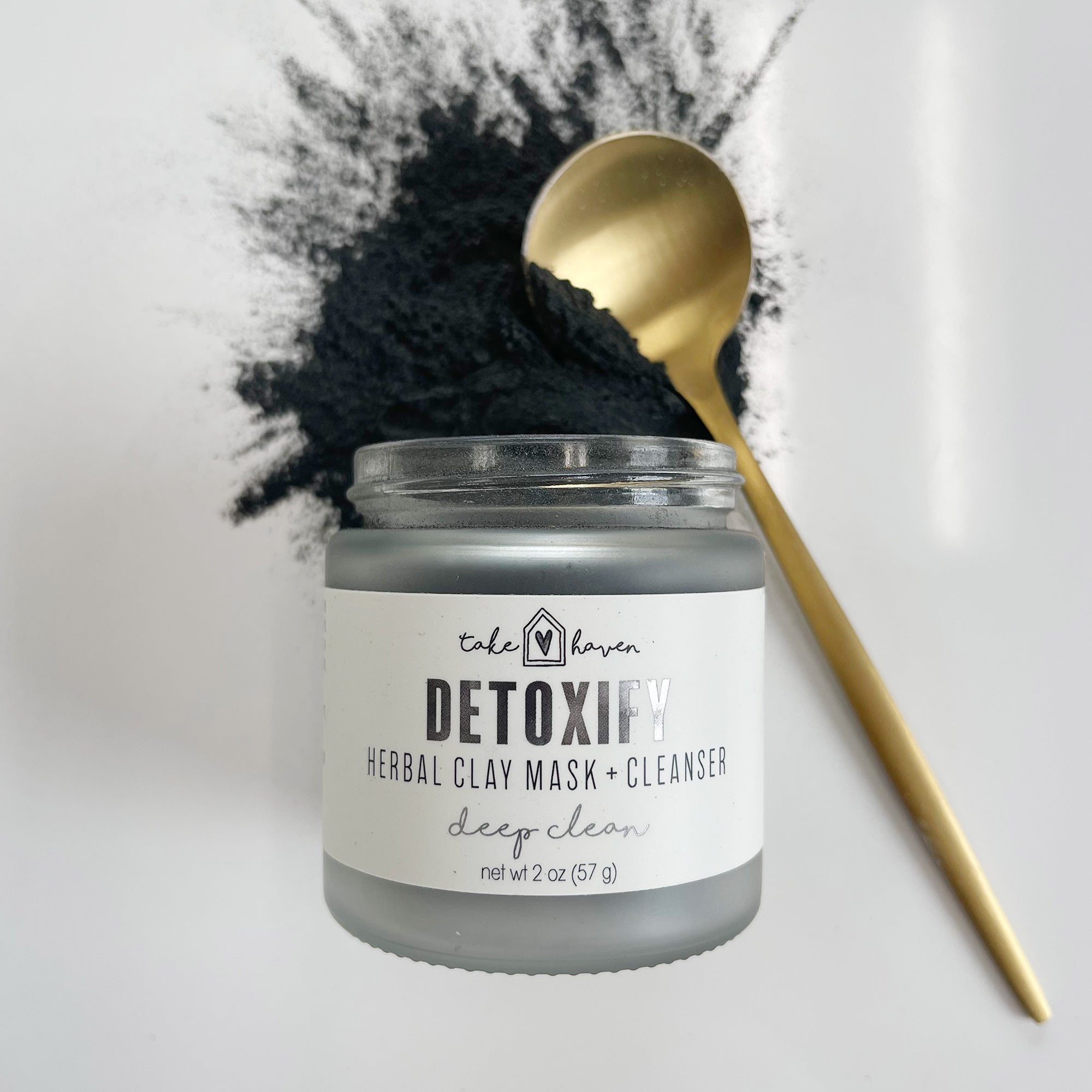 Detoxify Herbal Clay Cleanser + Mask
Rejuvenate your skin with Detoxify – a strategically formulated dual-purpose powdered herbal cleanser and mask designed for those looking for deep cleansing properties. Rooted in Ayurvedic science and Western herbalism, Detoxify combines the potent drawing powers of Activated Charcoal and the binding, anti-inflammatory properties of Bentonite Clay with antibacterial and antifungal Neem, soothing Lavender, and Licorice Root known for its ability to diminish hyperpigmentation and even out skin tone to reveal a luminous, balanced complexion.
Use Detoxify as a deep cleansing mask or as a gentle daily cleanser! Its' plant-powered ingredients are alive with energy, known to deeply cleanse impurities, support the dermal microbiome, and help maintain the skin's natural pH levels.
As a gentle daily cleanser, mix a teaspoon or more of powder with some water to make a light paste. Apply to damp skin and massage in an upward, circular motion. Rinse with warm water and pat dry.
As a detoxifying mask, mix a tablespoon or more of powder with your choice of witch hazel, aloe vera, honey, water, hydrosol, or yogurt to make a thick paste. Apply to clean skin, let dry and rinse off with warm water. Pat dry.  
Follow with Glow, our herbally-infused face oil designed for all skin types.
Ingredients: Activated Charcoal; Bentonite Clay; Neem, Lavender, and Licorice Root.
Cruelty Free – Leaping Bunny Certified.