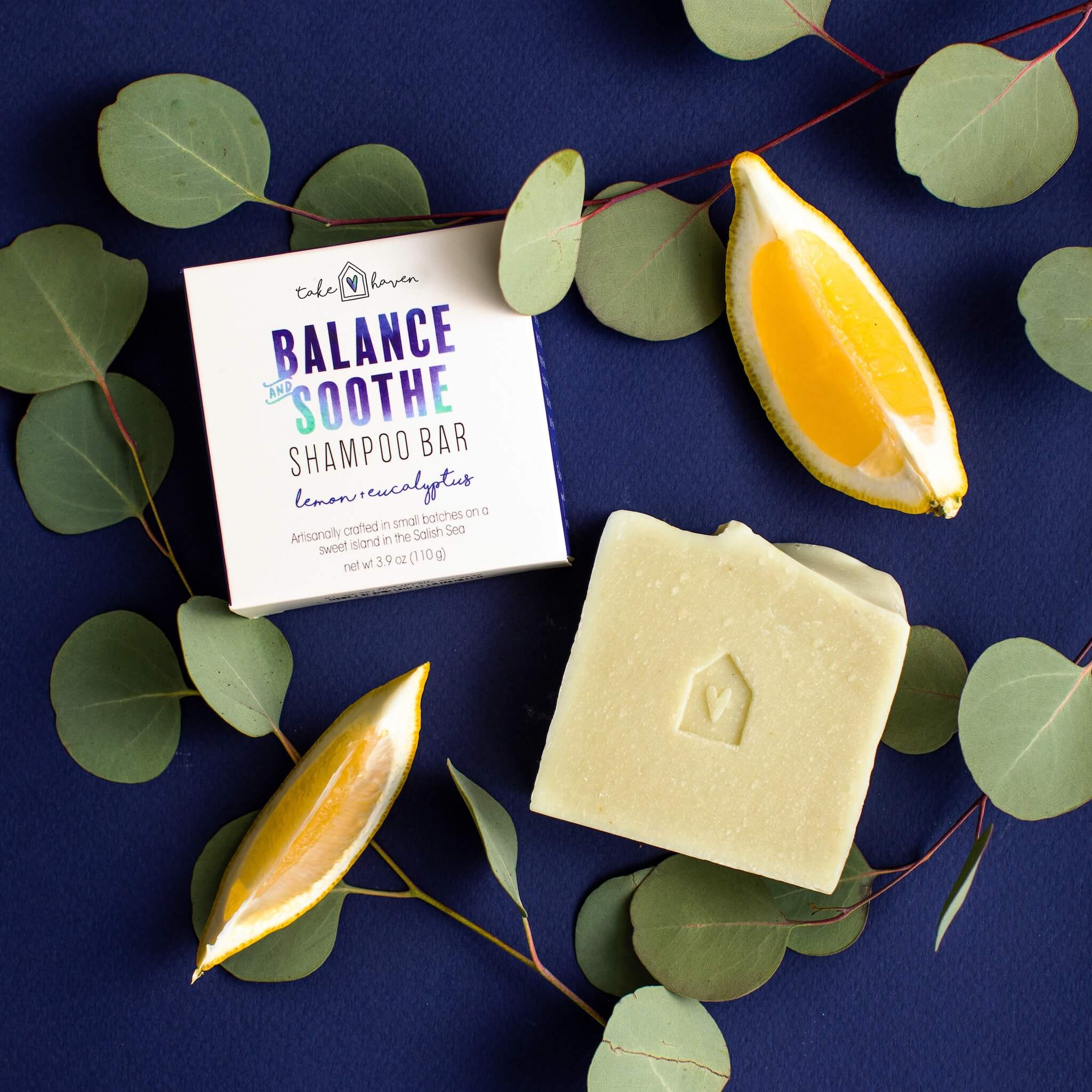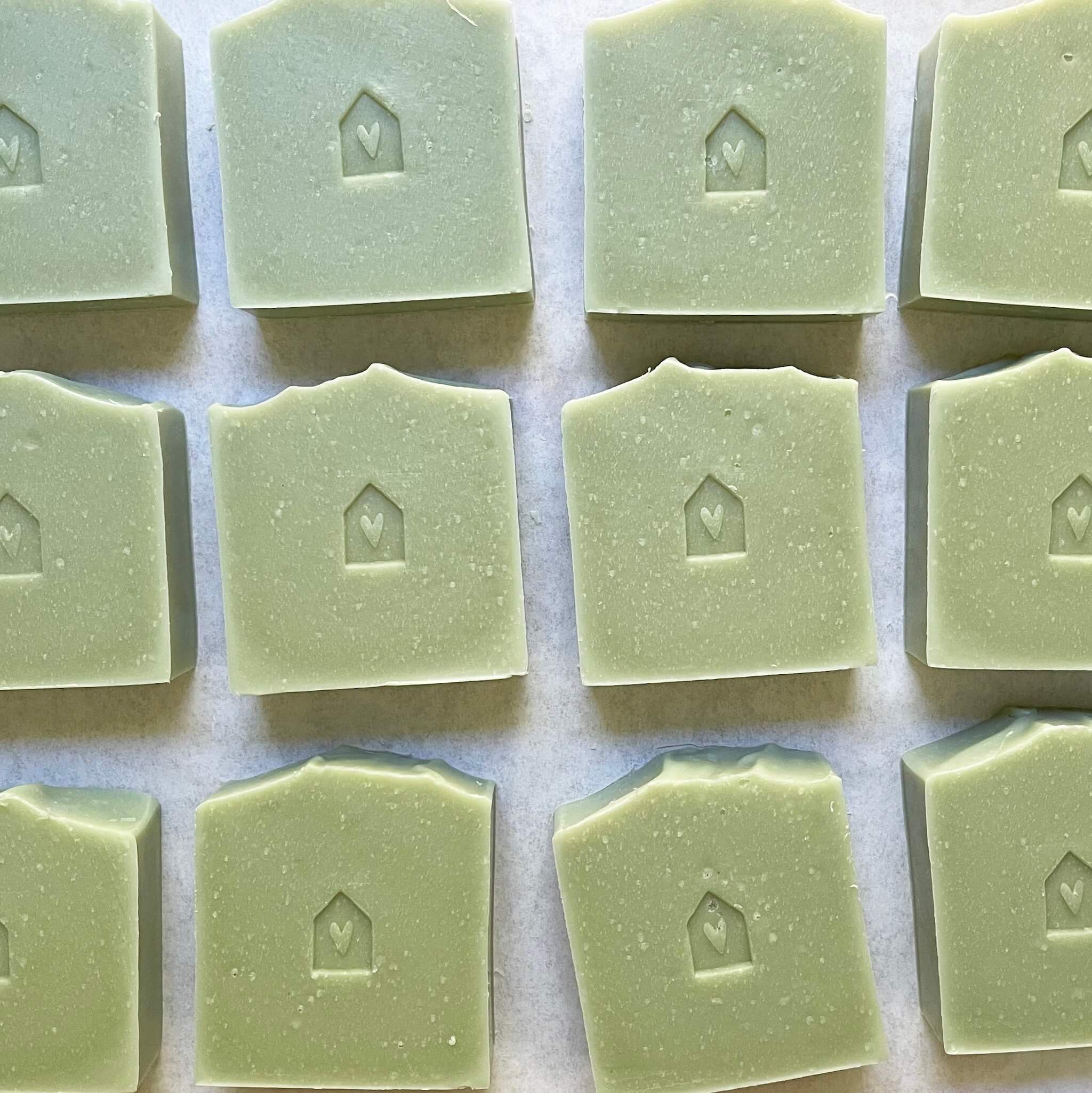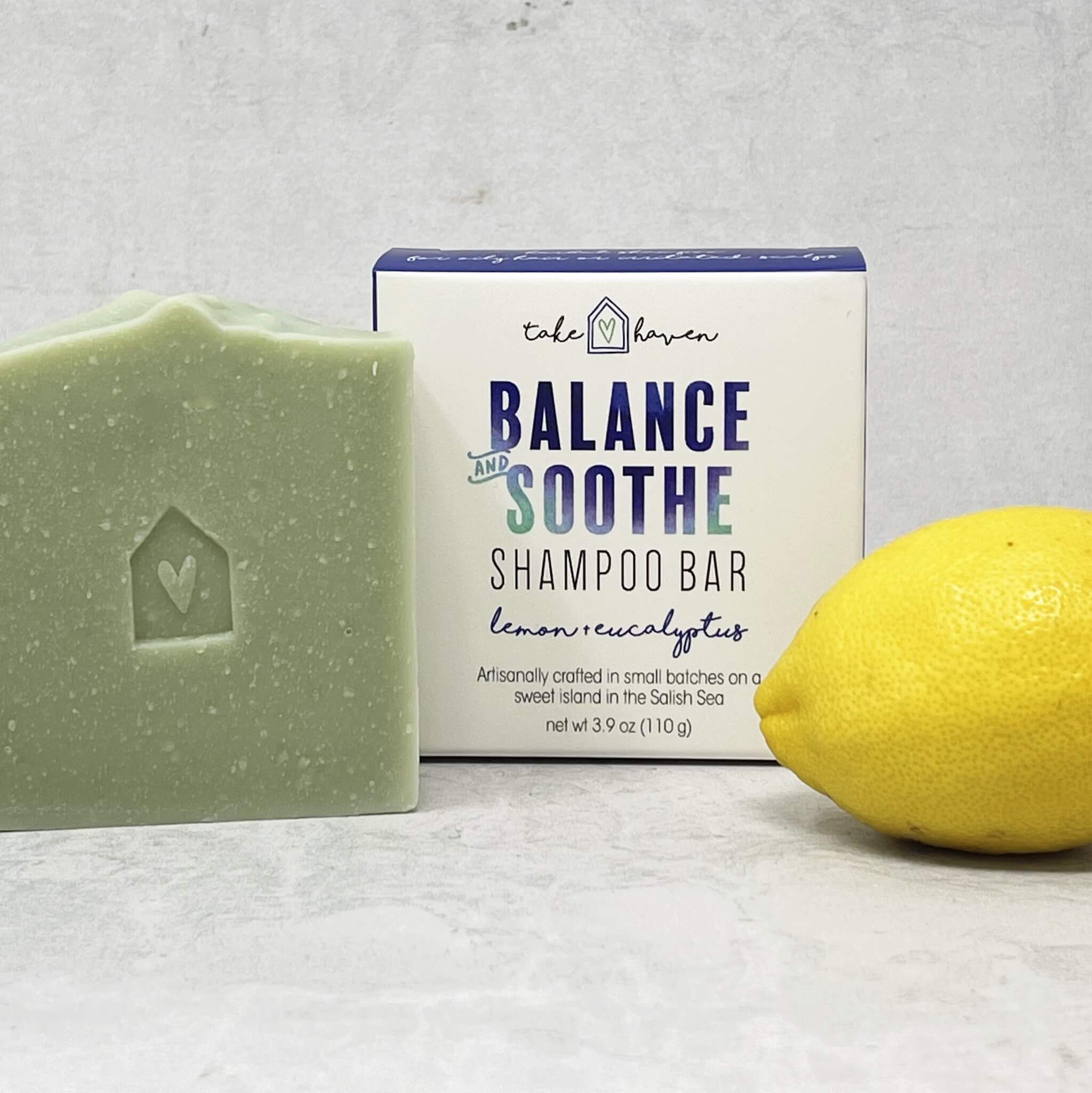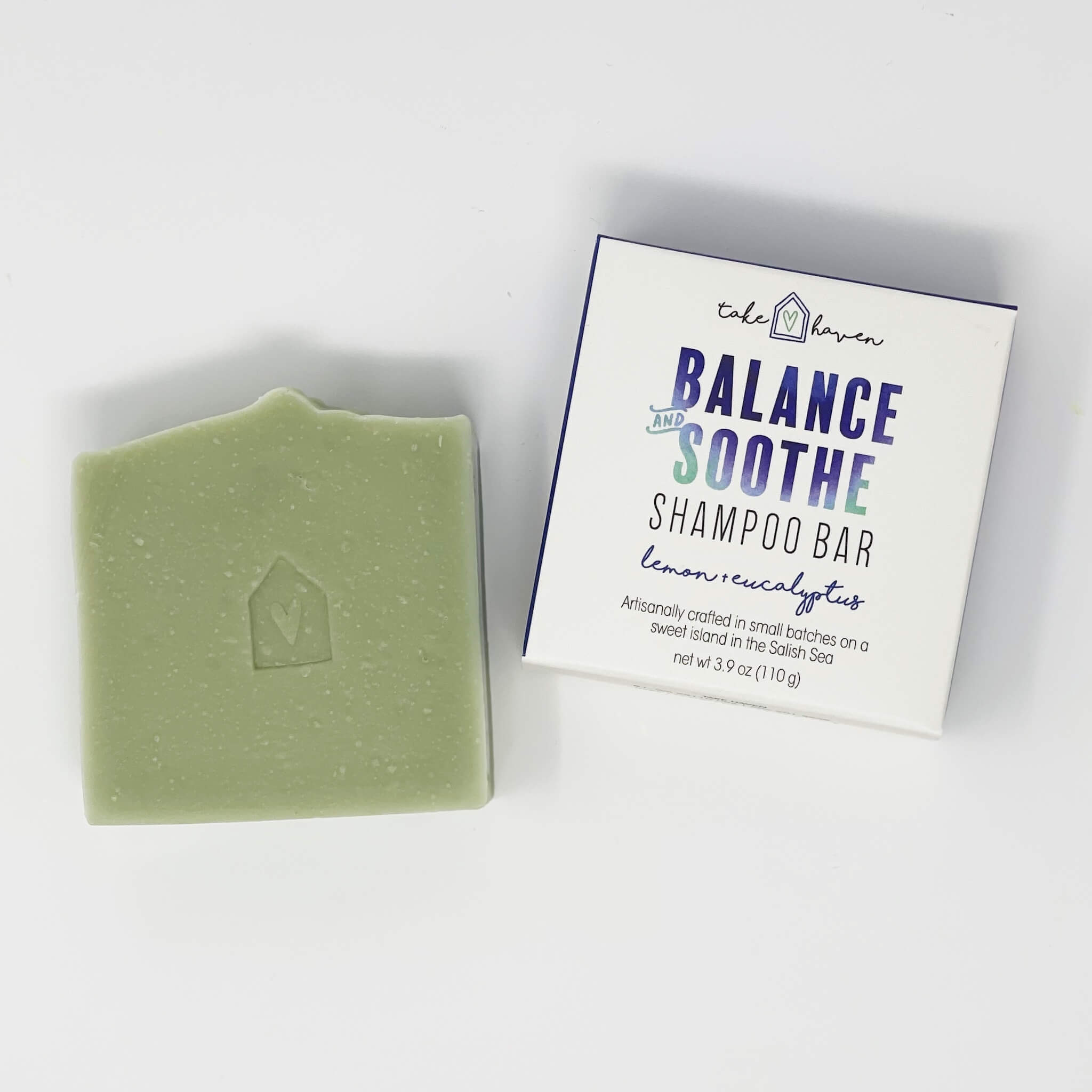 Balance + Soothe Herbal Shampoo Bar
Balance & Soothe is made with nourishing organic oils infused with a formulation of herbs specifically chosen to support oily hair and irritated scalps. The addition of French green clay is reputed to eliminate dirt and product build-up, relieve dandruff, and thoroughly cleanse the scalp to balance oil production without stripping natural oils

An eco-friendly alternative to shampoos packaged in hard plastic, Take Haven's solid herbal shampoo bars last longer, are infused with nutrients to nourish hair and scalp, lather up rich, and rinse out clean to leave hair full of body and bounce. They are free from sulfates, parabens, and synthetic fragrances, and are suitable for all hair types.

Take Haven's shampoo bars are artisanally formulated, small-batch crafted, vegan, non-GMO, palm-oil free, gluten-free, plastic free, and eco-friendly.
Ingredients: Lemongrass Water; Saponified Organic Coconut Oil, Organic Avocado Oil, Organic Sweet Almond Oil, and Olive Oil infused with Lavender, Calendula, Peppermint, and Rosemary; French Green Clay; Lemon and Eucalyptus Essential Oils.
Cruelty Free – Leaping Bunny Certified.