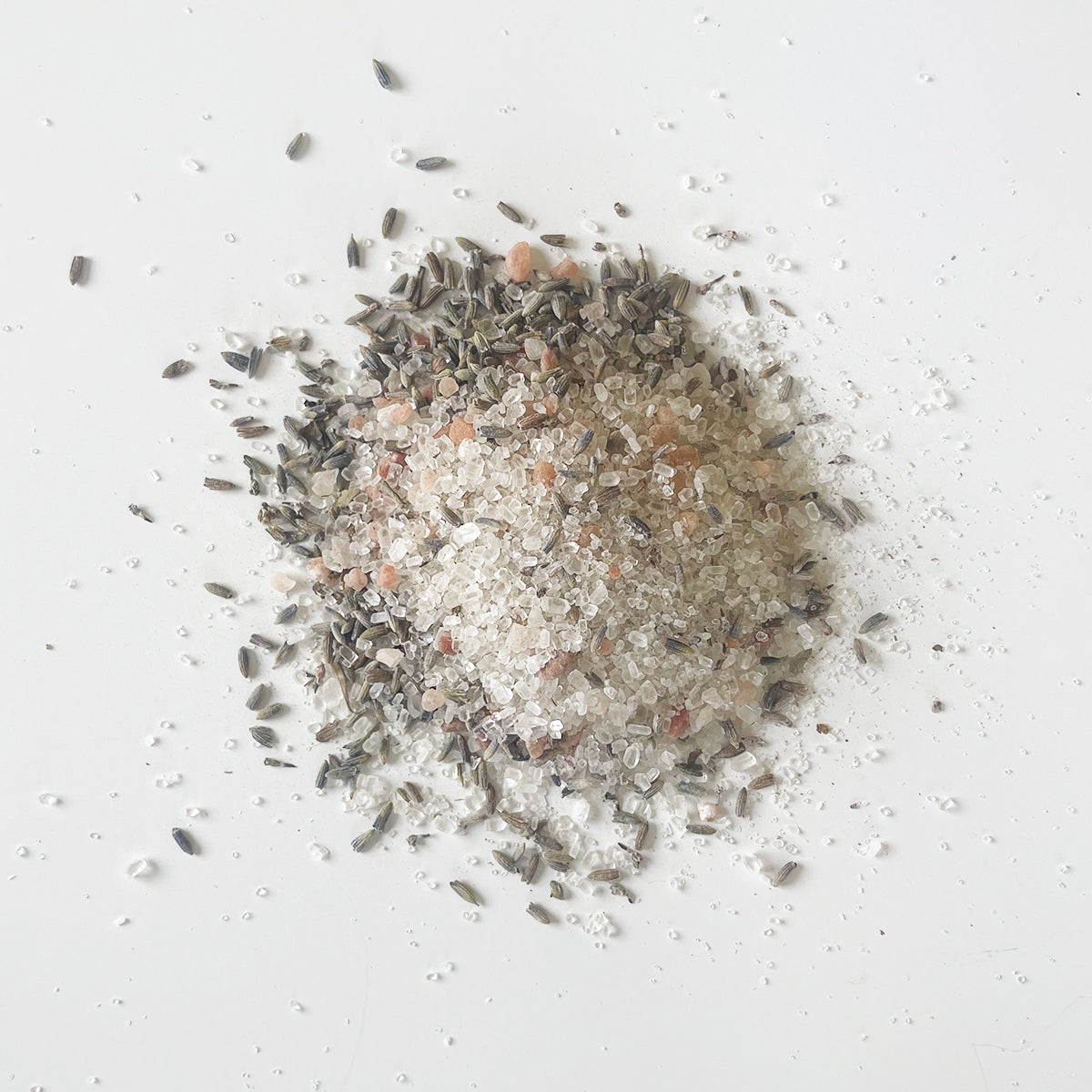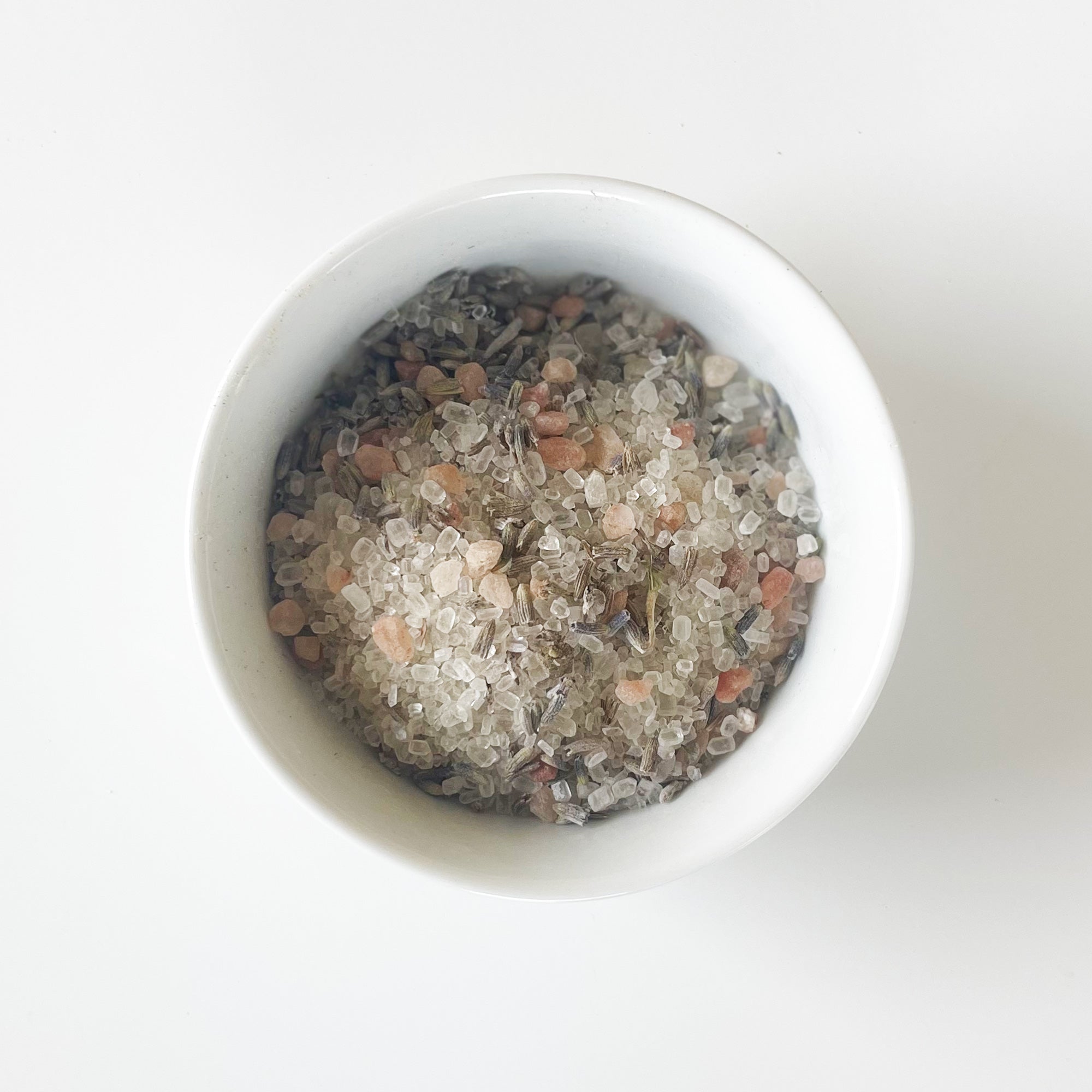 Rejuvenate: Lavender + Herb Bath Soaking Salts
Revitalize your spirits and give tired and frazzled nerves the break they need. Indulge in a rejuvenating and relaxing bath experience as you reboot and restore your body, mind and soul.
Our soaking salts are strategically formulated and carefully crafted with the highest quality ingredients, including 100% pure salts, therapeutic grade essential oils, and natural botanicals designed to nourish your body and harmonize your mind for soulful self-care experiences.

Soaking salts come in a resealable stand-up pouch.
Ingredients: Magnesium sulfate USP, Pink Himalayan sea salt, Sodium hydrogen carbonate, Tulsi leaves, Lavender, Calendula, Cardamom, Rosemary essential oil, Lavender essential oil.
Cruelty Free – Leaping Bunny Certified.