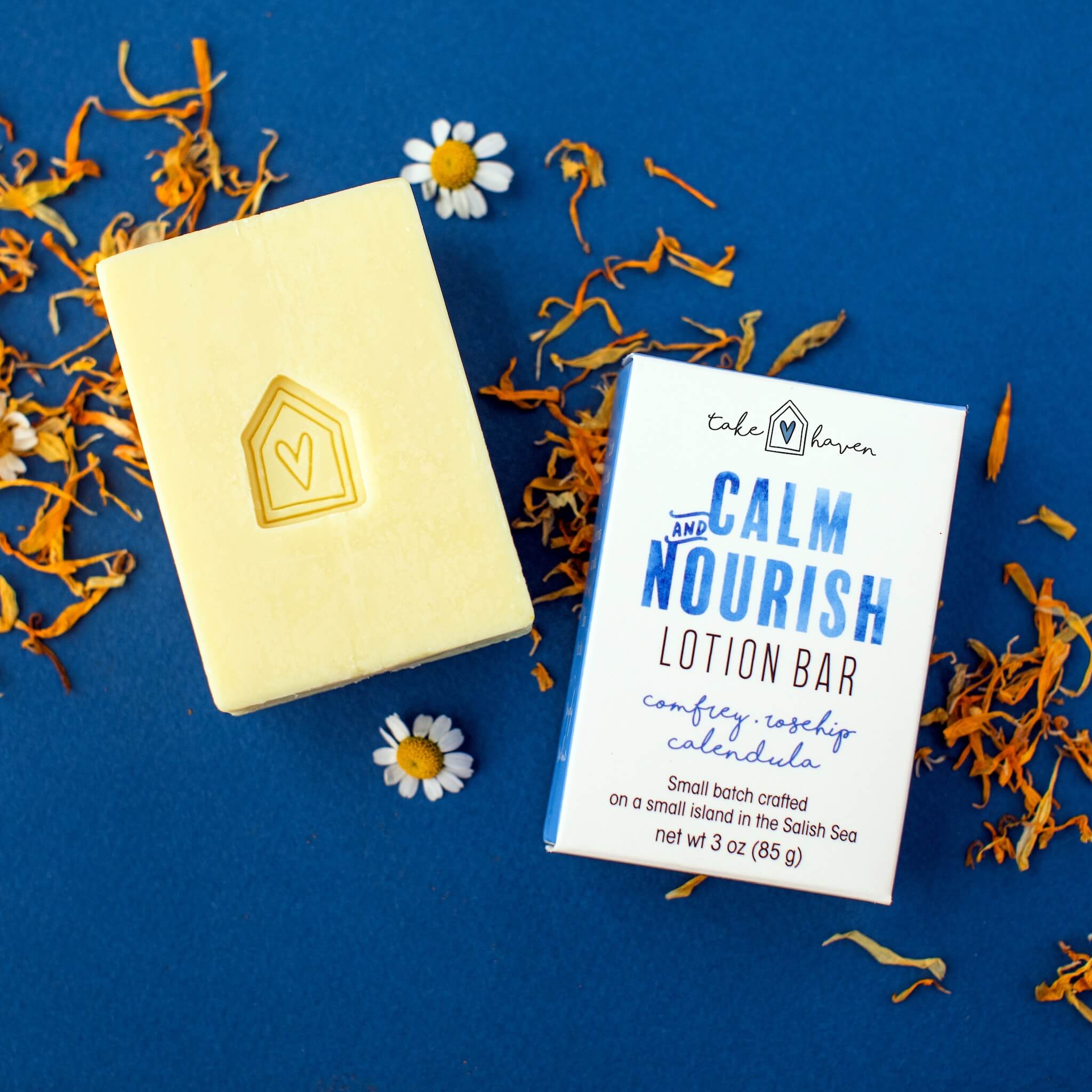 Calm + Nourish Lotion Bar
Take Haven lotion bars are simply sublime, deeply nourishing and soulfully made, capturing the healing properties offered by nature. They are small-batch crafted and an eco-friendly alternative to pump lotions.

We artfully formulate and infuse organic, non-comedogenic oils with herbs and botanicals to lock in nutrients that will nourish you on a physical and energetic level. Calm + Nourish is designed for those who suffer from eczema, psoriasis or other skin irritation. It's a sweet bar that is a favorite among many. 

The aromatics are subtle and are awakened upon application – no overpowering or unnatural scents. Gently glide the bar over your skin after bathing or warm it in the palms of your hands for moisturizing that lasts. Feel and see the difference.

Ingredients: Organic safflower, sweet almond, and apricot oils infused with chamomile, calendula, rosehips, and comfrey, cold-pressed, unrefined kokum butter, beeswax, Vitamin E.

Cruelty Free – Leaping Bunny Certified.