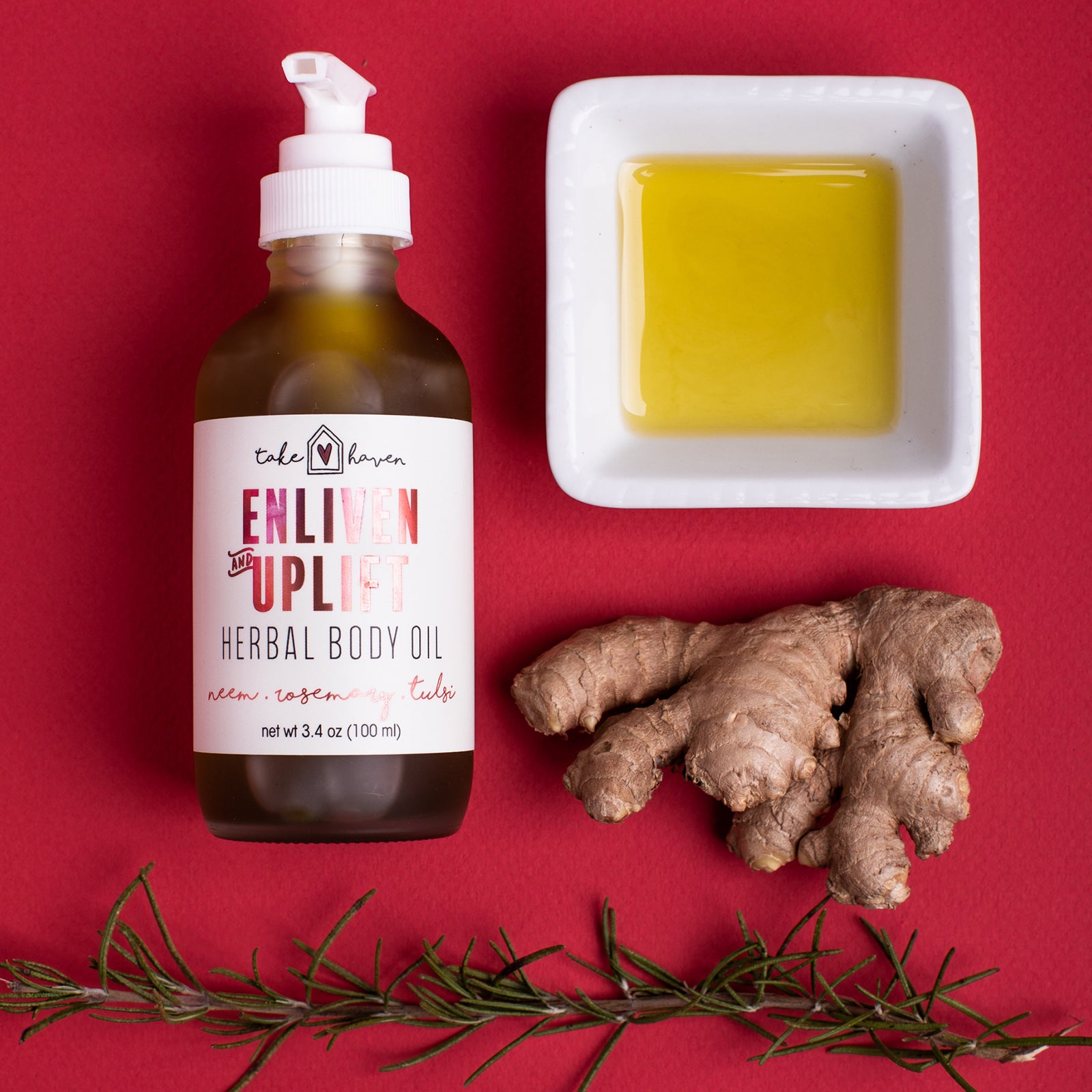 Enliven + Uplift Herbal Body & Massage Oil
Body oiling is an ancient practice with roots in Ayurvedic science. It is thought to soothe and nourish the nervous system, stimulate the lymphatic system, and support the immune system. Abhyanga may also improve circulation, reduce inflammation, moisturize the skin, and repair and regulate the skin's moisture barrier.

Our herbal-infused body oils are carefully designed and formulated with organic oils, herbs, and steam distilled therapeutic-grade essential oils to nourish your body and harmonize your mind for soulful self-care.

Enliven & Uplift is formulated with Neem, Rosemary, Ginseng, Ginger, Tulsi and Rosemary and Sweet Basil essential oils. These botanicals are thought to promote circulation, relieve joint pain, bring clarity, increase energy and firm the skin.

Artisanally crafted in small batches.
Leaping Bunny Certified.
Ingredients: Organic Sesame and Sunflower Oils infused with Neem, Rosemary, Ginseng, Ginger, and Tulsi; Rosemary and Sweet Basil Essential Oils.